On September 27th, 2019, the inaugural meeting of Department of Economic History was successfully held in School of Economics at Peking University. Hao Ping, President of PKU, Yu Hongjun, Deputy Secretary of the Peking University Council and Director of Divisions of Economics and Management PKU, Bertram Schefold, Honorary Chairman of the Association of the History of European Economic Thought, Fang Fang, Director of Office of Discipline Construction PKU, Gong Liutang, Director of Divisions of Social Sciences PKU, Zhao Wenli, Under-Secretary-General of PKU Education Foundation, Yao Yang, Dean of National School of Development PKU, Liu Qiao, Dean of Guanghua School of Management PKU, Dong Zhiyong, Dean of School of Economics PKU, Cui Jianhua, Secretary of the SEPKU Council , and dozens of professors were invited to attend the conference.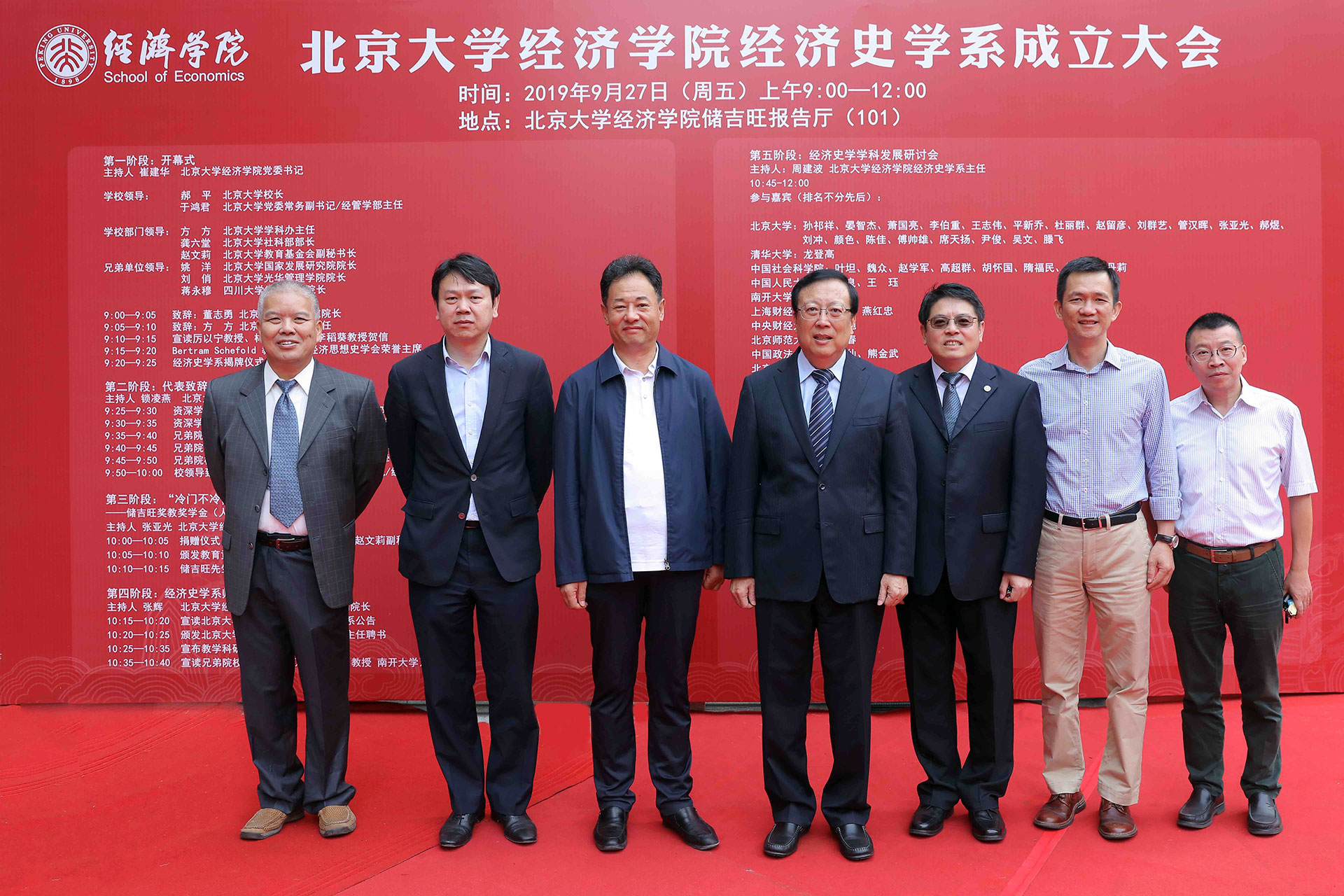 Group photo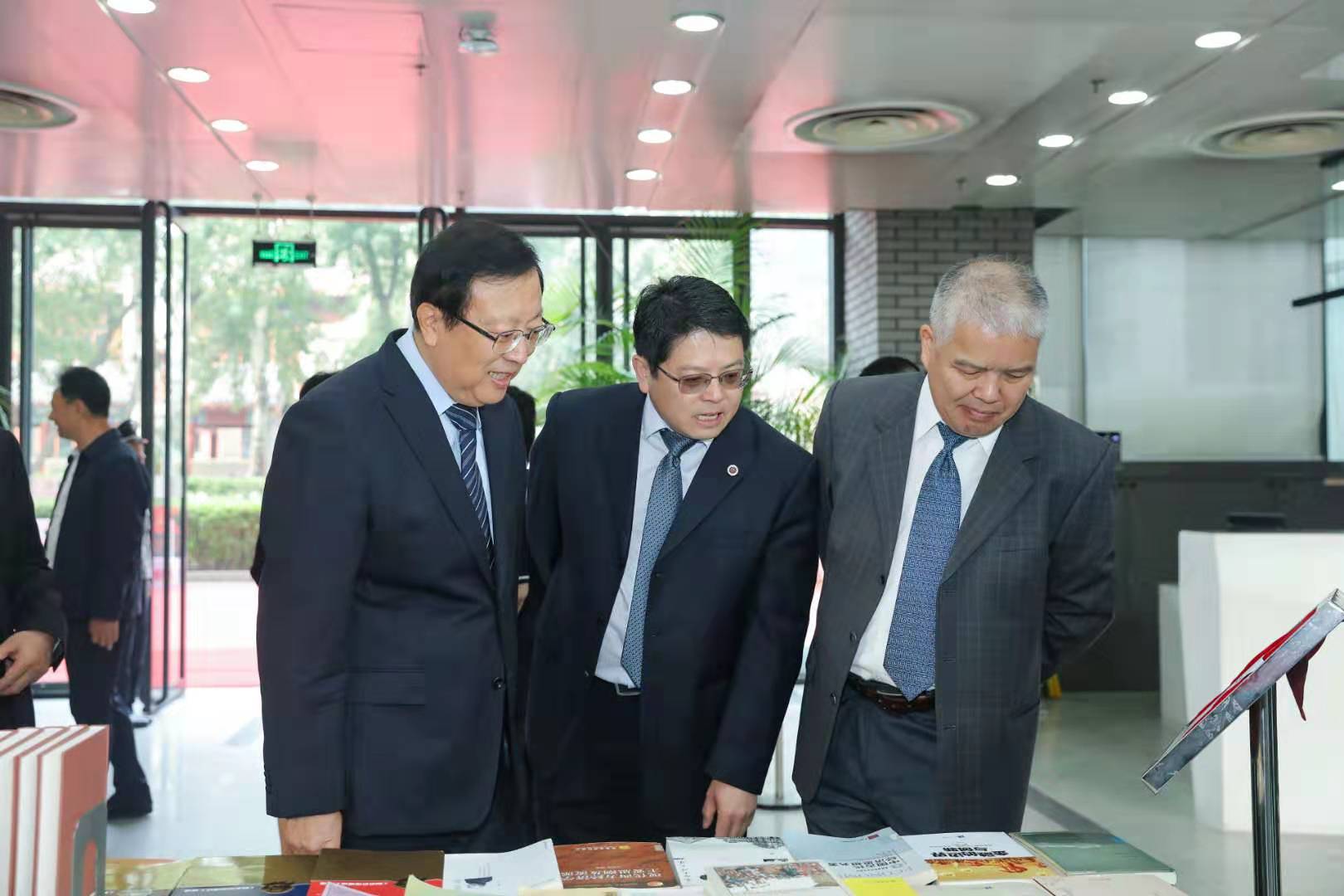 Hao Ping visiting the exhibition of collections in Economic History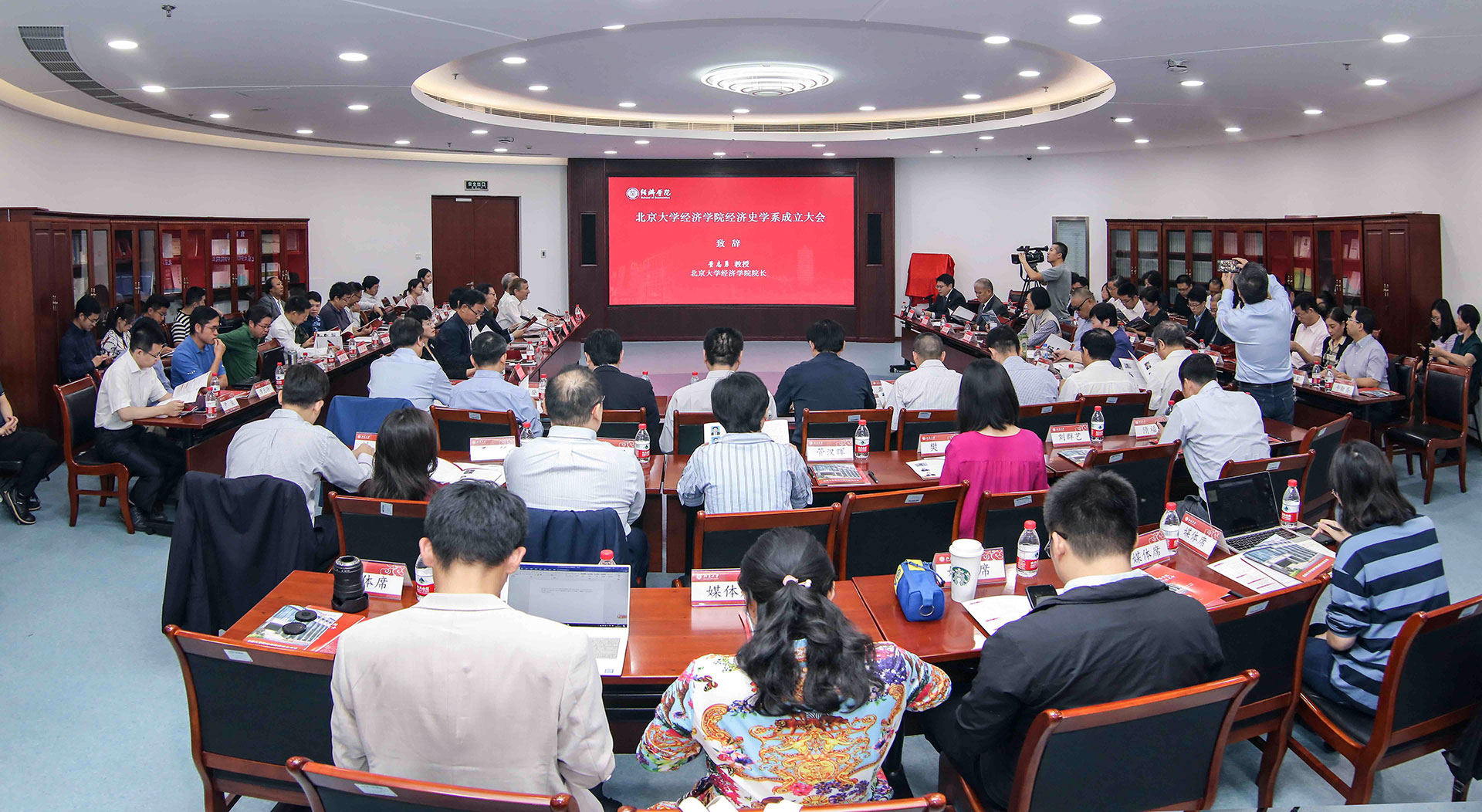 The foundation ceremony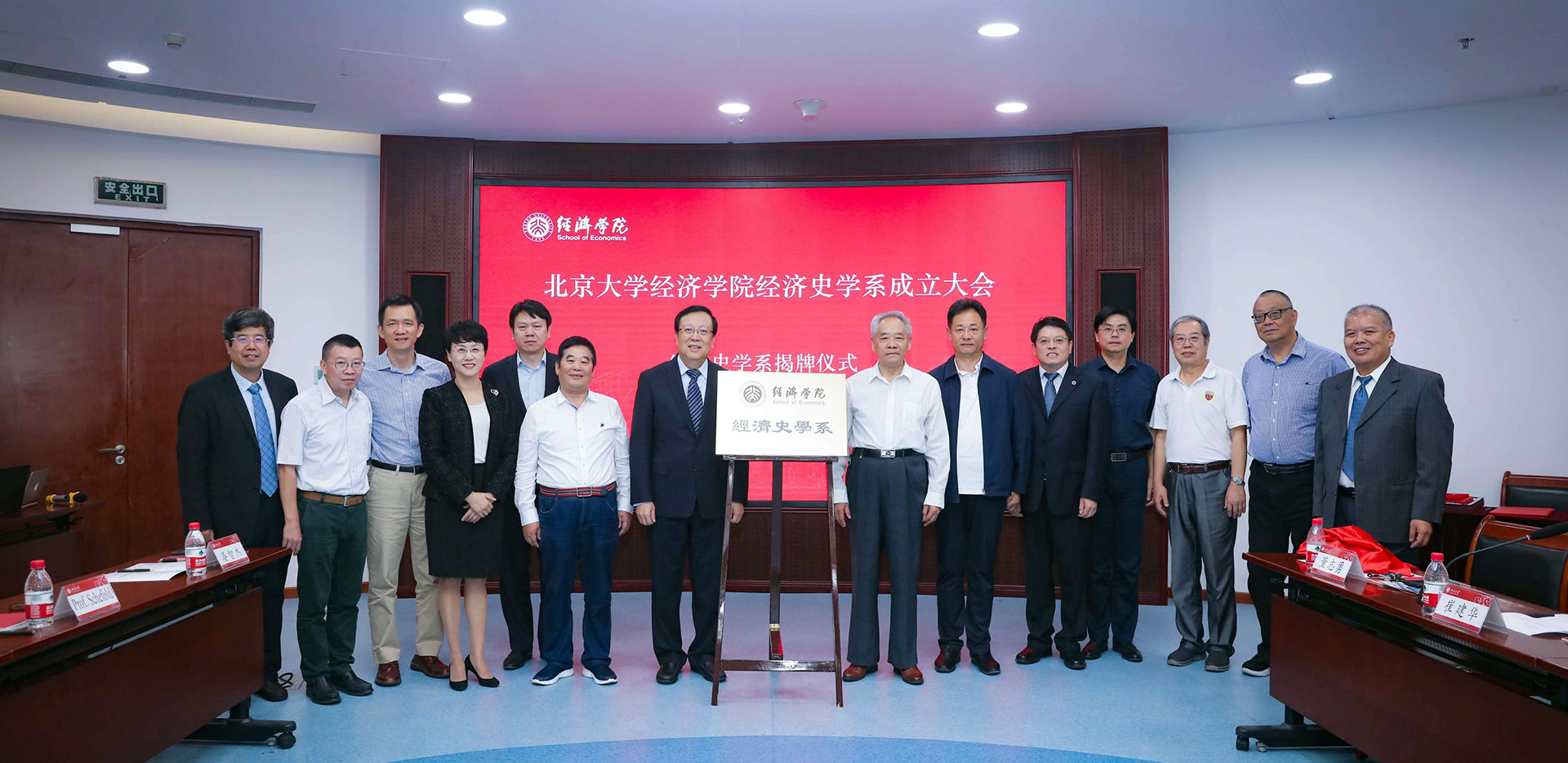 The unveiling ceremony
  Fang Fang, Bertram Schefold, Yao Yang, Liu Qiao giving a speech
  Cui Jianhua presiding the ceremony
  The opening ceremony was presided by Cui Jianhua. To begin, Dong Zhiyong, Fang Fang, and Bertram Schefold, made opening remarks. Then, Liu Qiao, Yao yang, and Cui Jianhua respectively read the congratulation letters of Professor Li Yining, Professor Lin Yifu, and Professor Li Daokui. Subsequently, Deng Xiaonan, Dean of Institute of Humanities and Social Sciences PKU, Researcher Ye Tan, Institute of Economics Chinese Academy of Social Sciences, Professor Long Denggao, Institute of Economics at Tsinghua University, Professor Jia Genliang, School of Economics at Renmin University of China, Cheng Lin, Dean of Department of History of Economics at Shanghai University of Finance and Economics gave speeches to extend their congratulations to the establishment of SEPKU Department of Economic History with a prosper future.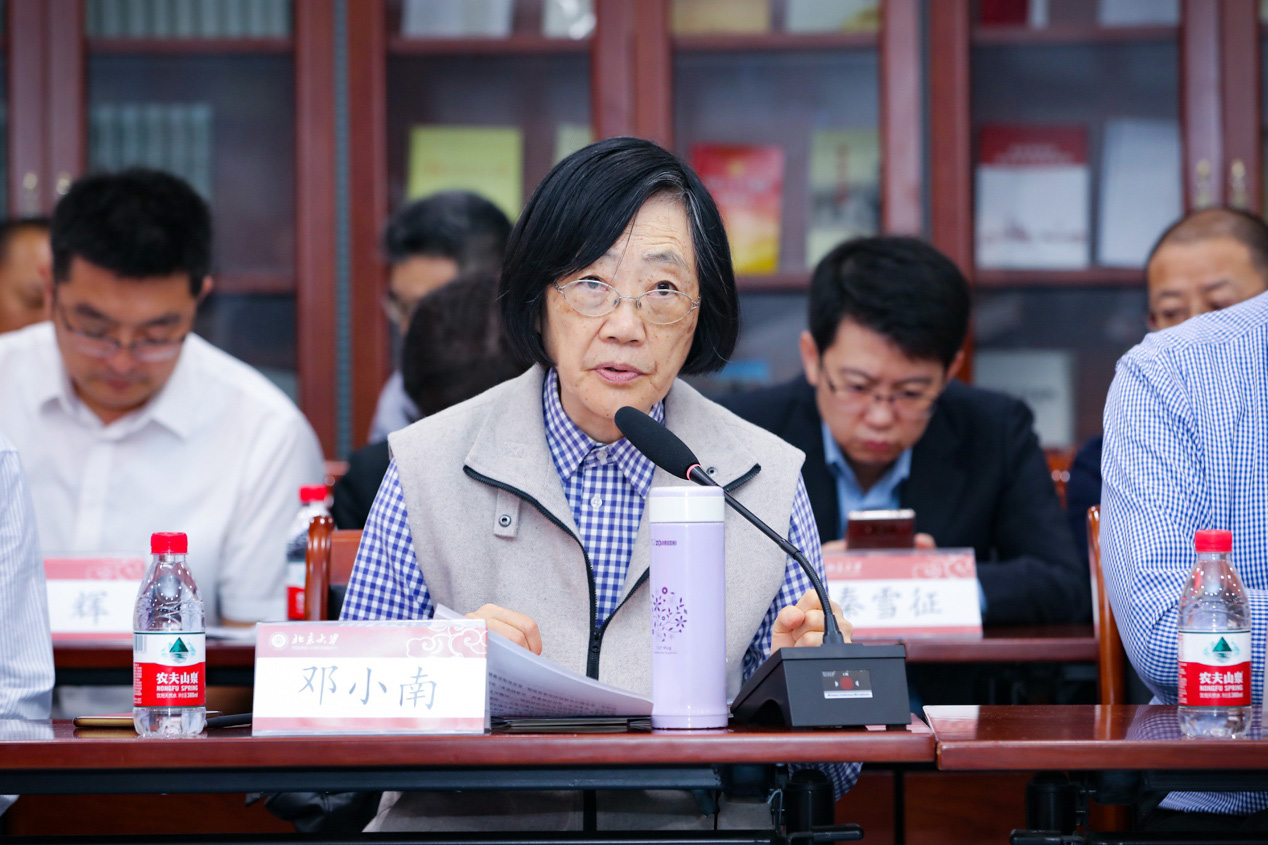 Deng Xiaonan giving a speech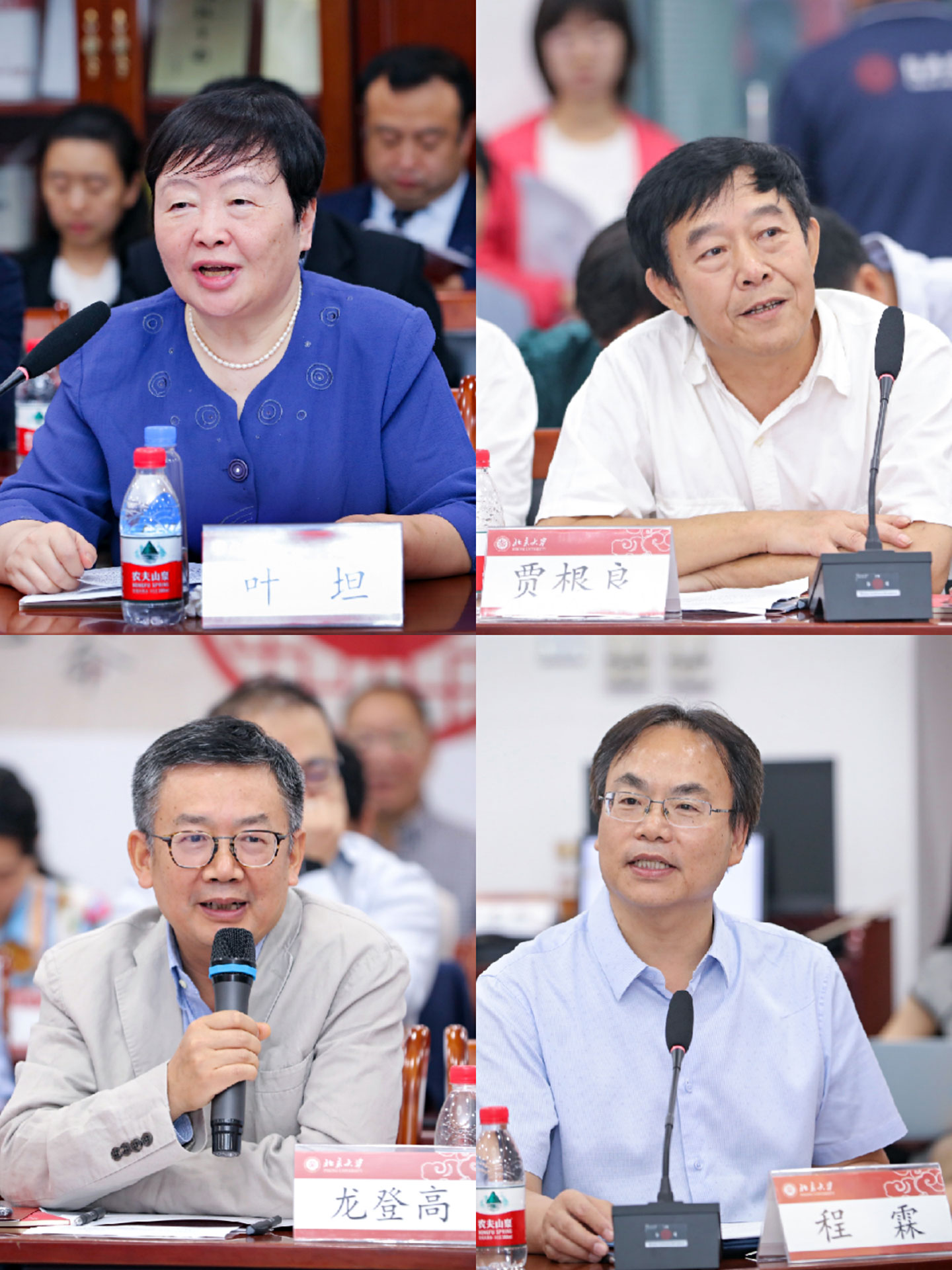 Ye Tan, Long Denggao, Jia Genliang, Cheng Lin delivering a speech
  Then, Yu Hongjun delivered a speech. He pointed out the foundation of Department of Economic History is of enormous significance to the disciplinary development of Economic History. Peking University is bound to allocate more resources to espouse the construction of SEPKU, as well as the Department of Economic History in the hope of developing into a first-class discipline.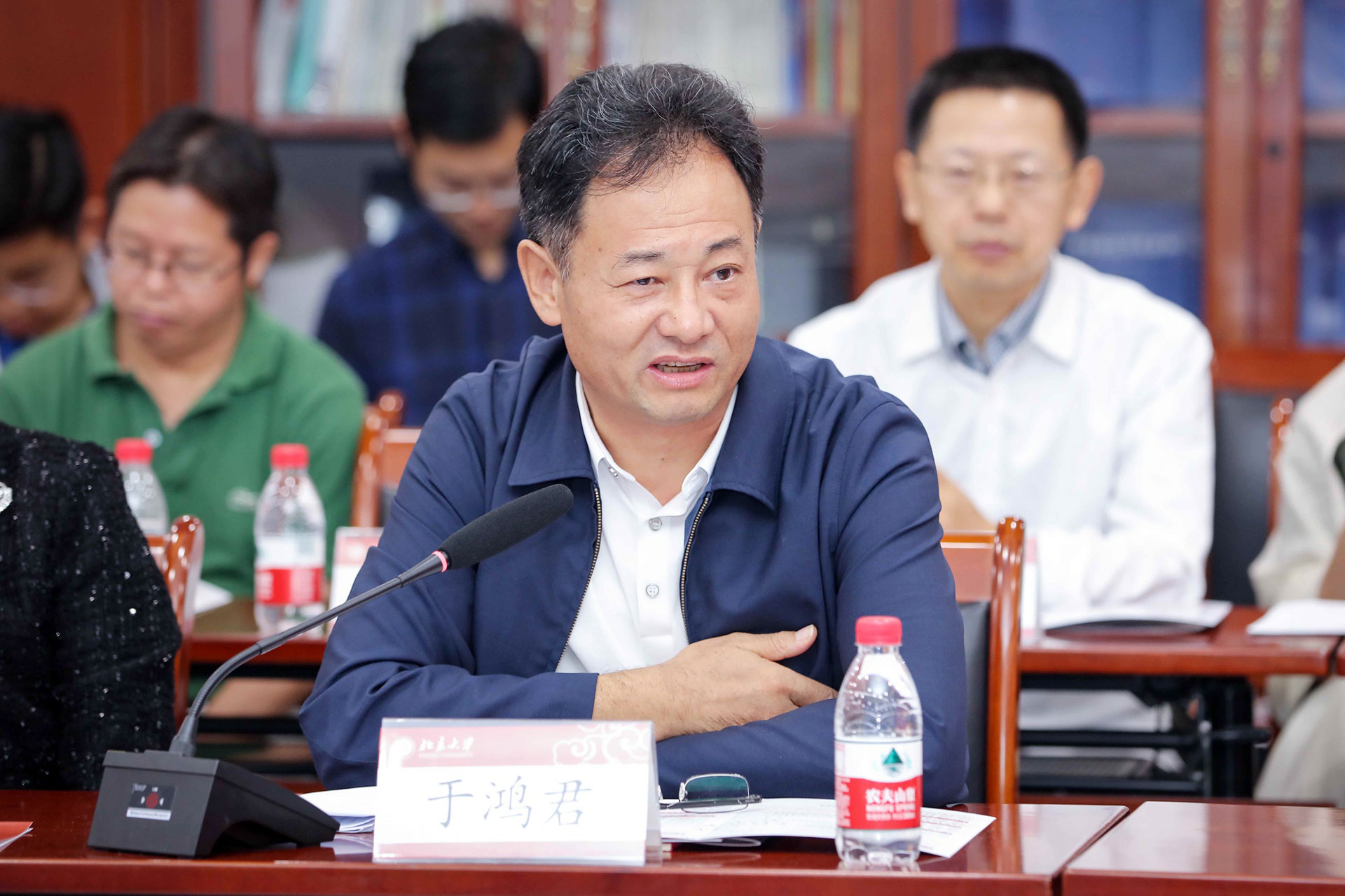 Yu Hongjun making remarks
  Subsequently, Chu Jiwang Scholarship Donation Ceremony took place. Chu Jiwang, Chairman of Ningbo Ruyi Joint Stock Co., Ltd., donated 5 million RMB to SEPKU to support disciplinary development.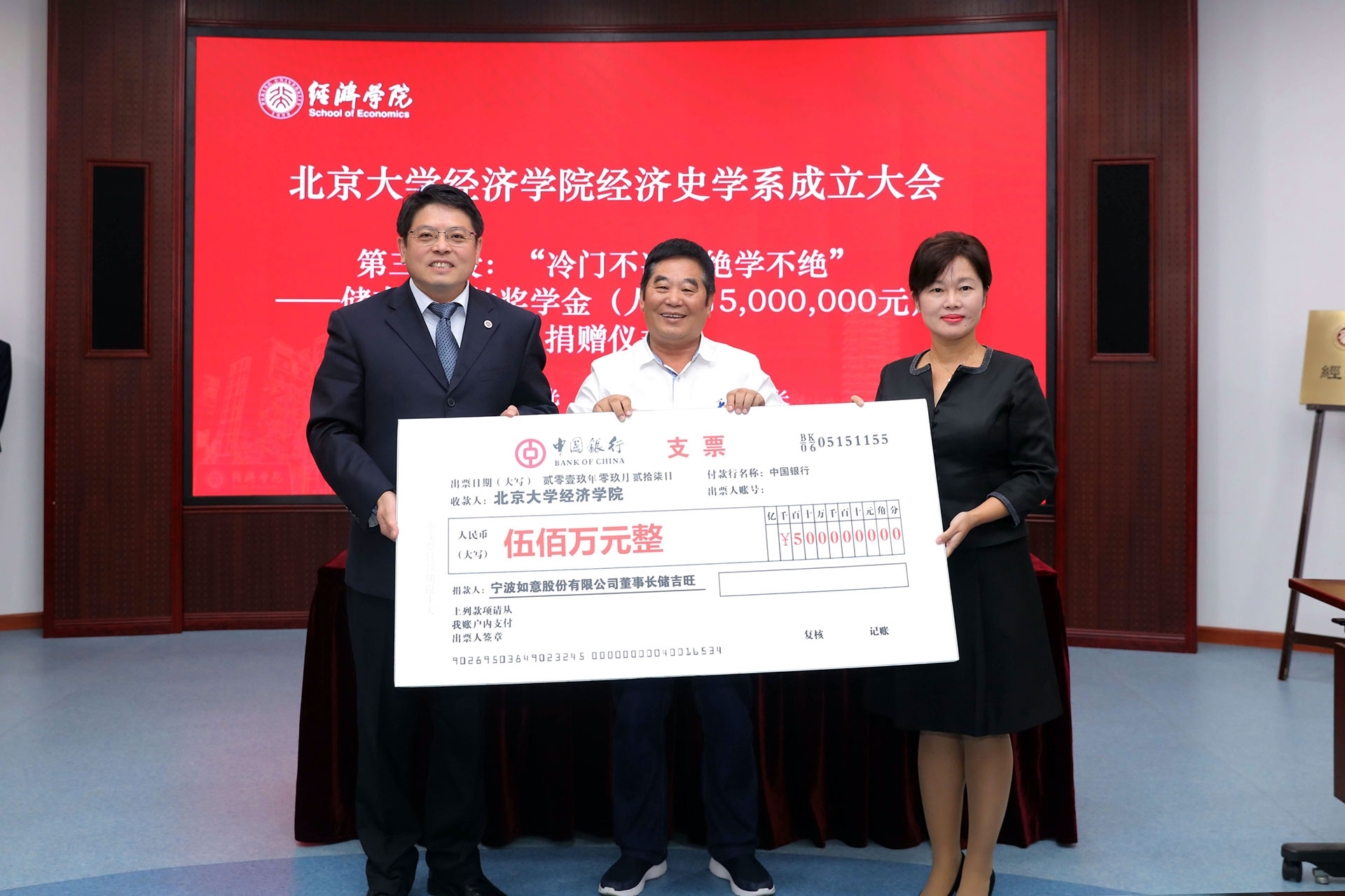 Scholarship Donation Ceremony
   Then, Dong Zhiyong presented Professor Zhou Jianbo with the Letter of Appointment for Director of Department of Economic History. Afterward, Zhou Jianbo briefly gave an introduction to the faculty team of the department.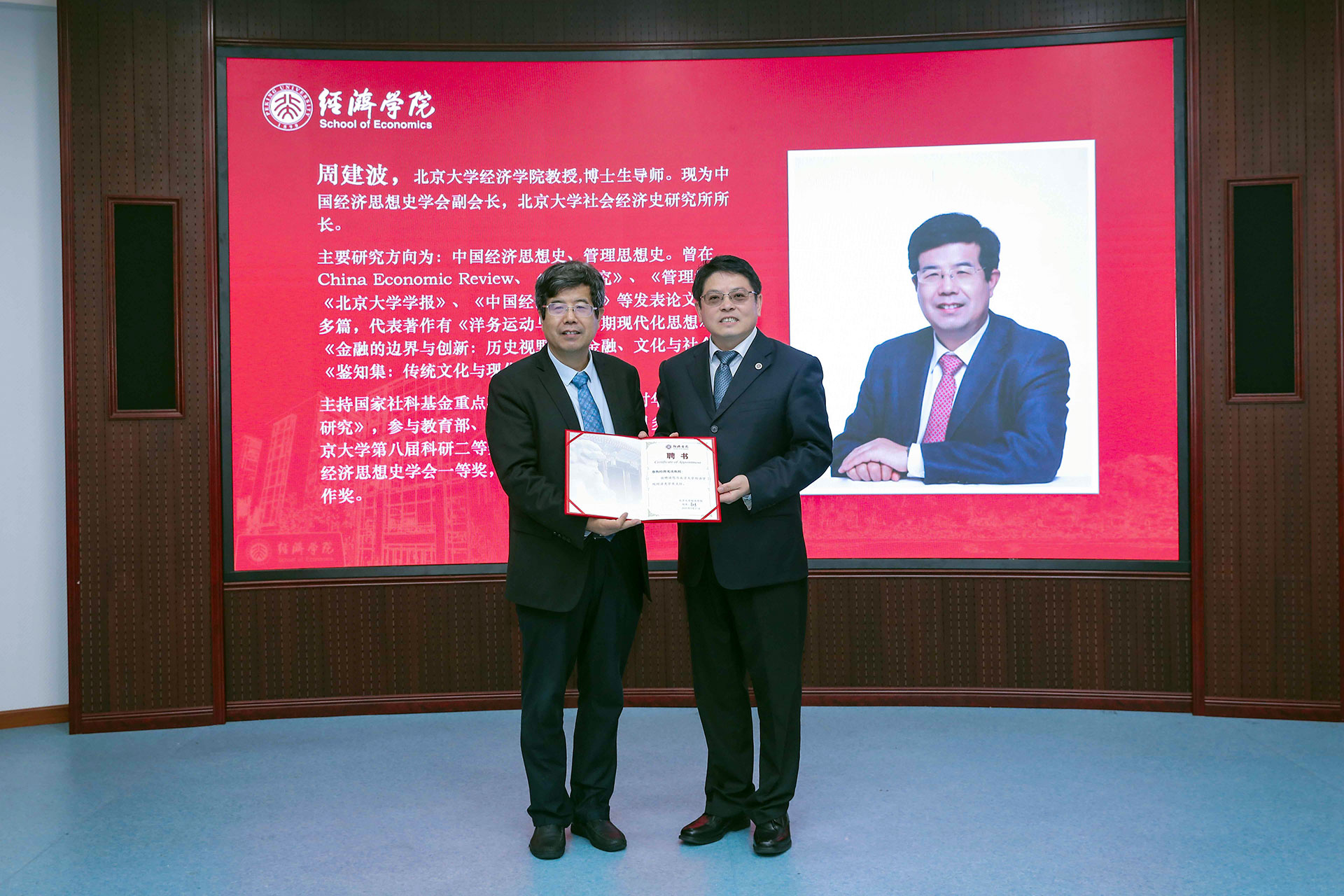 Dong Zhiyong presenting Zhou Jianbo the Letter of Appointment
  Lastly, Sun Qixiang, Yan Zhijie, Li Bozhong, Xiao Guoliang, Wang Zhiwei, Wei Zhong, He Ping, Cheng Lin, and Lan Rixu talked about their opinions upon the construction of the Department of Economic History.
  Scholar discussion